Colors

Colors connects the performer on stage and audience member in the crowd using augmented reality to generate a spatial music and visualization experience. Each audience member is provided a unique image target that triggers an individualized audio layer and motion graphic. The larger the crowd the louder the song and brighter the stage graphics.

A song used in project: 'Colors' by 'BECK


Categories
Interactive Installation
Immersive Research

Instructor
Jennifer Rodenhouse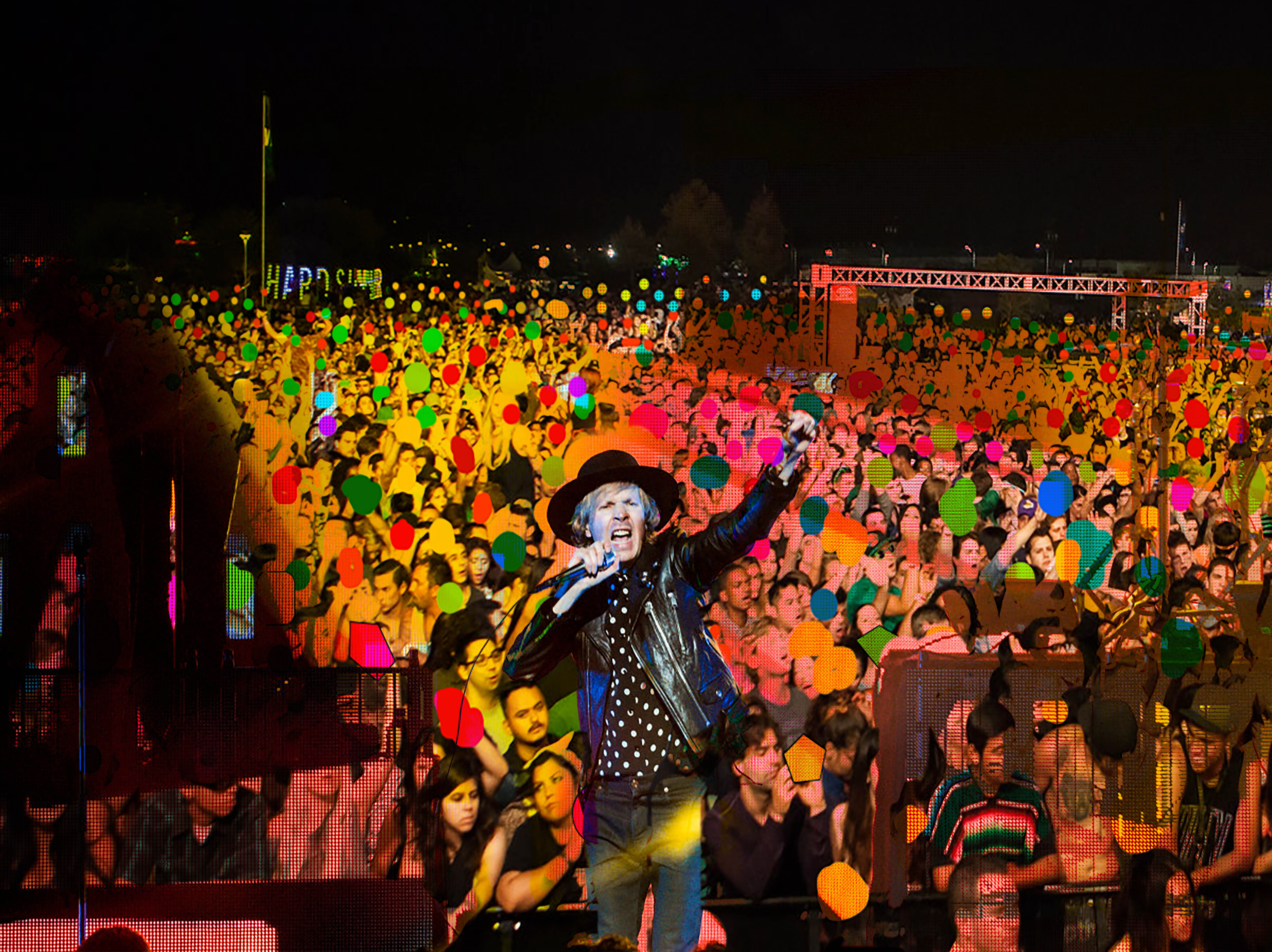 Research
What is Immersions virtual exhibition?
Sound is as essential to vision when it comes to VR. I am inspired by Björk's new VR album, Vulnicura, VR show. This whole experience brings deep emotion and audio are the future of the medium.

Step_1
Exploring tracking an image function by using the pattern of type, cartoon, celebrity's figures.

Step_2
Motion terget works on the screen.

Step_3
Non background animation targets on types.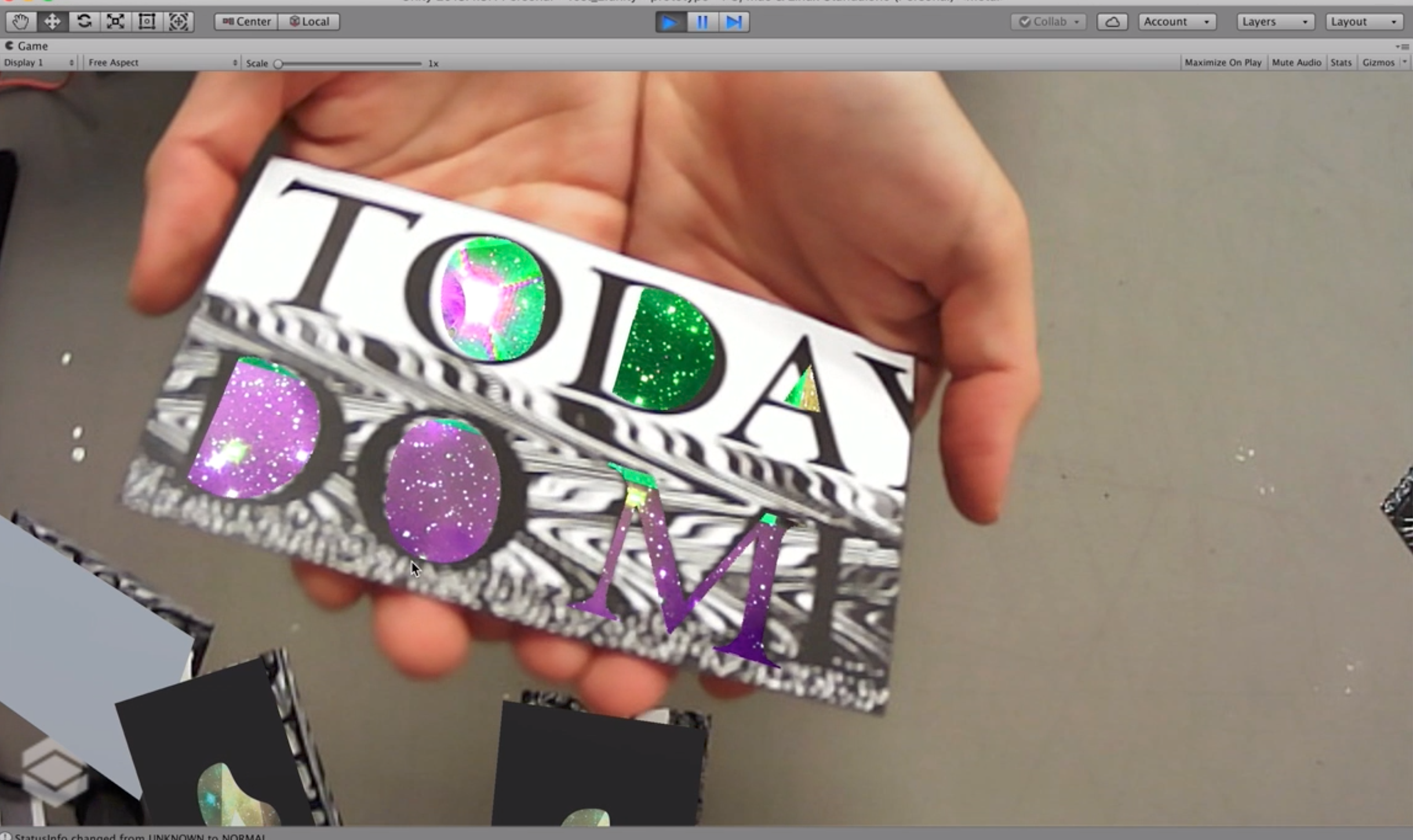 Step_4
Adding more target images and colors.
Step_5
Adding more target images and colors.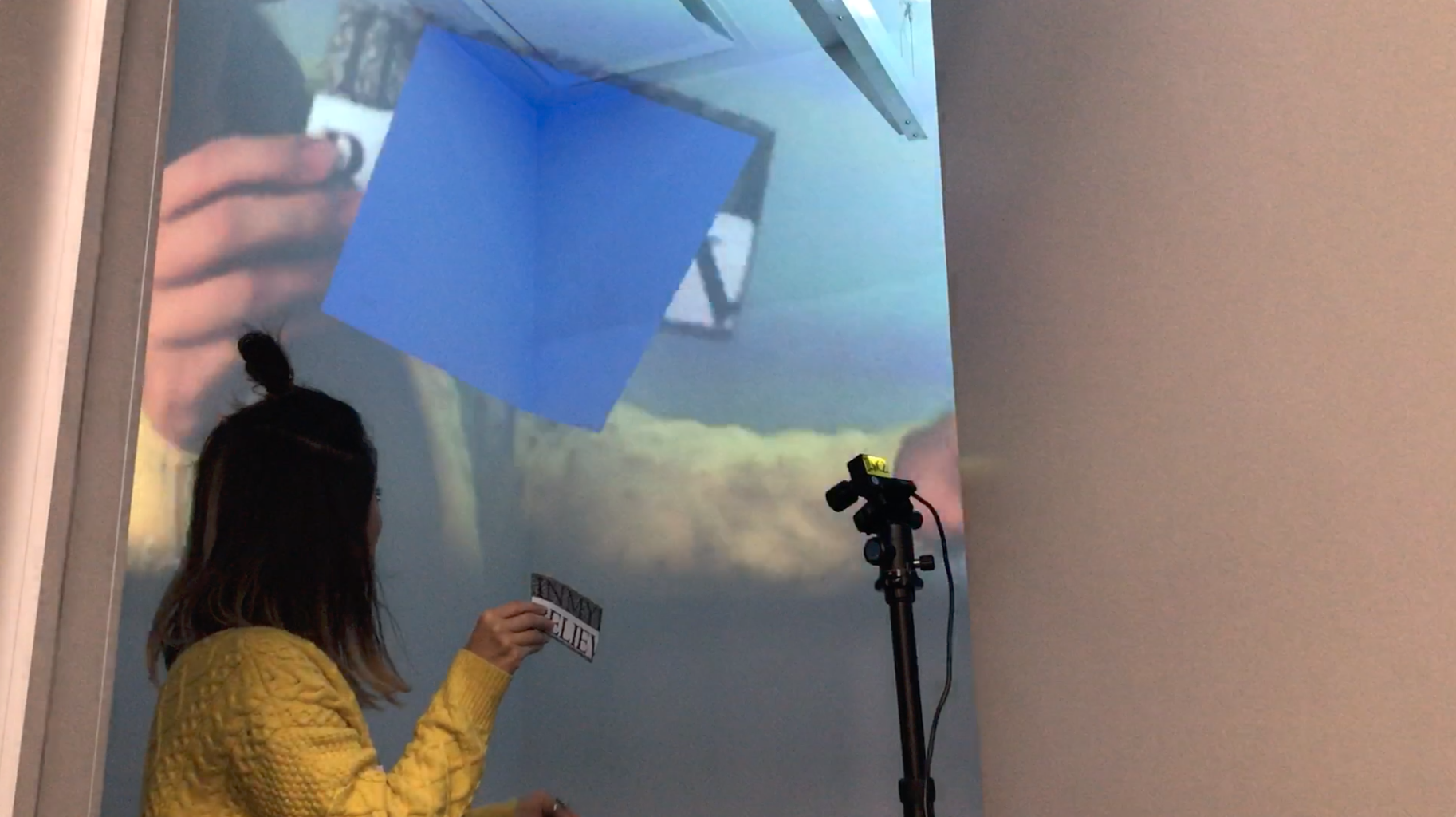 Questions
How do you experience a new type of music environment in the festival setting? How do you set up an installation to involve audience to participate? How do you connect the content and the action into the whole experience?


Solution
-Audience can bring limited belongs in the music party environments. Using own smart phone could be a potential tool to create an interactive experience in the venue.

-Creating printed conponent is the way to participate in the experience.

-Borrowing a song 'Colors' by BECK is fits in this concept.


Music Video of 'Colors' and its graphic elements on his vinyl record packaging.
Execution

:Colors
Individual audience can get this booklet having 50 different target images and sound effects on them. Indivisual image has different sounds of music instruments ,vocals and tones but all the sounds are from the song, 'colors'.